Waterfowl Hunting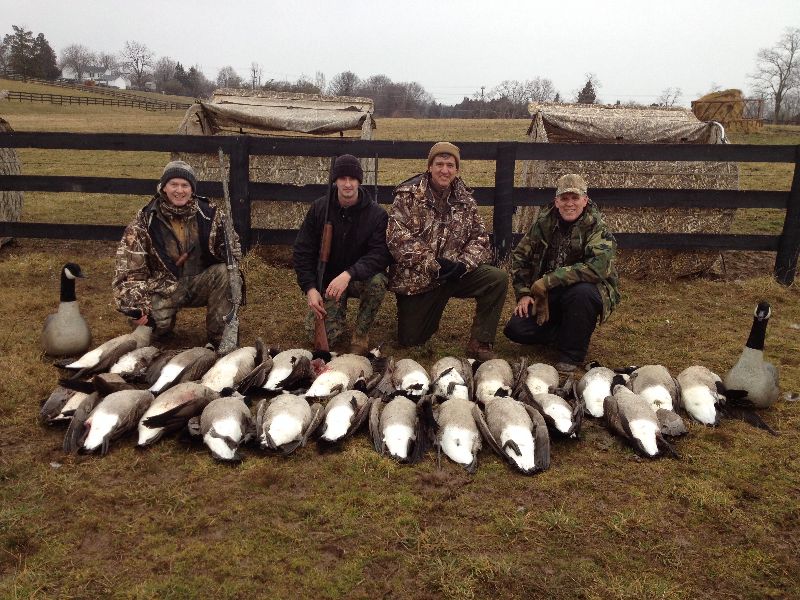 $300.00 Per Person Per Day. Loding is not included
$175.00 Per Person Per Day - with a Pheasant Hunt.
Hunts are from Dawn to Noon. Evening Hunts can be added for an additonal $75.00
50% Deposit Required on Booking, Deposits are Non Refundable but Transferable for that Year's hunt. In the event of severely inclement weather we will do our best to transfer your dates for the current year or your deposit will be applied to the following year's hunt. Deposits will not be carried for more than one calendar year. Balances are due 4 weeks prior to scheduled arrival.
Bookings made within 45 days of scheduled arrival must be pain in full and are non refundable.

Cancellations made within 45 days of your scheduled hunt cannot be refunded or credited however the cost may be transferred to another hunter.
Layout and Stationary Blinds- use depending on location

Included: Blinds, Bird Dogs, Decoys
Your dog is welcome too!
Not Included: Ammunition, State Hunting License, State Migratory Stamp, Federal Migratory Stamp. Non resident hunters must apply for a Waterfowl License. Please visit the South Dakota Game Fish and Parks Website for more details. http://gfp.sd.gov/hunting/waterfowl/nonresident-waterfowl.aspx
You are welcome to board your dog in our heated kennels while you are here. We discount the boarding rate to $15 per dog if you are with us for a hunt. Please see our Boarding page for more information.
To book call 540-422-9914, 703-801-0571, 605-598-6303 or Email limitout@odoutfitters.com
Checkout our testimonails page!